Woodland Hills After School Martial Arts
Make After School Time Fun and Educational!
KSK Martial Arts Academy offers a fun, educational after school solution that kids and parents will love! We call this program "Kensho On The Go!" Parents can stop stressing about all the coordinating that comes with picking kids up from school and finding a place from them to finish out their evening. While you work to wrap up your busy work day, your children can be safely transported from school to KSK!
Kids in Woodland Hills Love Martial Arts After School
Our After School Marital Arts Program is for 1st grade through 8th grade students in the Woodland Hills area. Kensho On The Go provides:
Snack Time - After school students have the opportunity to refuel and reenergize at the end of the day.
Reading and Study Period - When you pick up your child all homework will be completed, so the time you spend together isn't focused on school and can be enjoyed! (students even have access to tutors if they need a little extra help).
Jujitsu Classes - Jujitsu teaches important self defense moves while providing an awesome channel for kids to release some energy and learn new skills! Martial Arts also instills important characteristics like respect, discipline, self-control, compassion, and confidence.
And Play Time - Kids are free to spend their time as they please, making new friends and staying active!
We provide the perfect balance between structure and free time so that kids have productive evenings that also make for an enjoyable social outlet to look forward to each evening!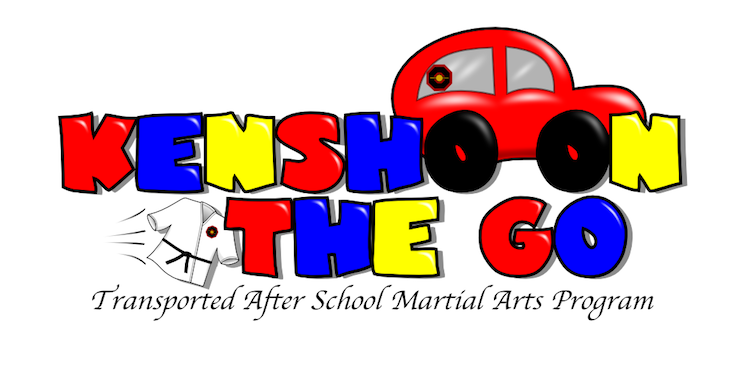 Not Your Average After School Program
The Kensho on the Go After School Martial Arts Program includes classes in Traditional Japanese Jujitsu. This program has a strong focus on developing the character of your child while he or she learns invaluable self-defense skills and gets a great workout in the process! Every student here benefits from the community of excellence we have developed. The study of Jujitsu is not only great for teaching your child self-defense, but also introduces students to the necessary skills it takes to become a successful adult. Our students obtain valuable characteristics like: focus and self-control, confidence, compassion, and respect.
Try Out Our Full Service Program
In addition to our normal After School program we also provide "full-service" days in which children can be dropped off as early as 8:00 am and spend their full day enjoying everything KSK has to offer. Our Full Service Days include even more supervised games, activities, craft, and even field trips! This is a great solution for teacher workdays and school holidays. Winter and Spring break Camps are also provided (at an additional charge.)
Register Your Child For After School in Woodland Hills Today!
If you are interested in our Martial Arts After School program all you have to do is fill out the short form on the side of this page. Once we receive this no-obligation form we will reach out to you with helpful information containing the details of our program. You can even opt to take a tour of our facility!